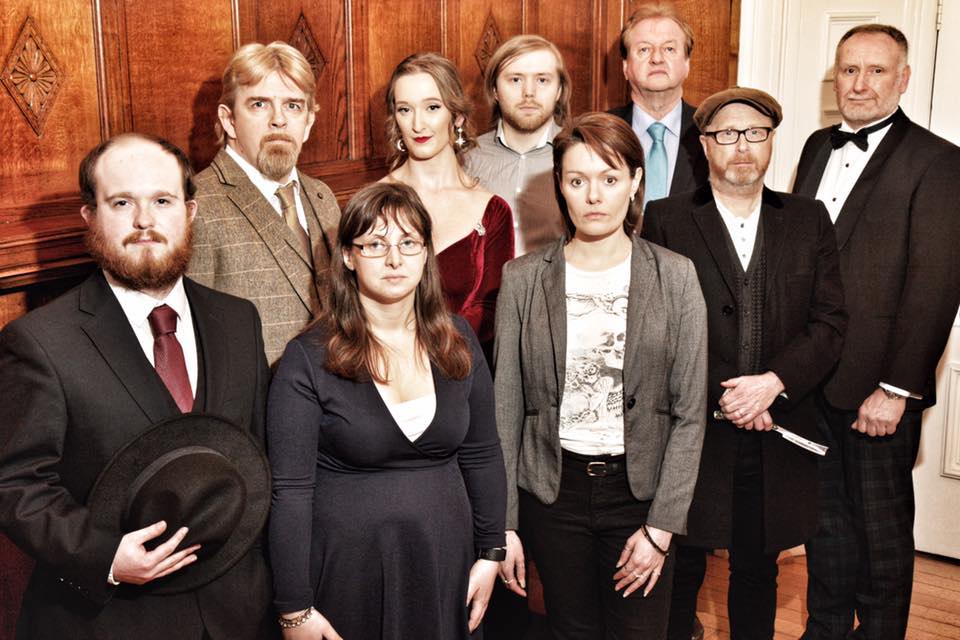 About Us
Formed on November 25th 1884 The Dunfermline Dramatic Club gave their first performance in St Margaret's Hall on the Evening of Wednesday 22nd April 1885.
Twenty years later in 1904 the society's production of Rob Roy in the Theatre Royal and Opera House was such an event that the last trains from the Upper Station to Halbeath, Cowdenbeath and Ballingry were delayed to allow the audience to catch them.
Another ten years later in 1914 (we think) the Dunfermline Dramatic Club and the Dunfermline Elocution Society combine to form the Dunfermline Amateur Elocution and Dramatic Society. Perhaps this was due to the shortage of men during the war years.
The society continued with this rather long title until the mid 1930s when the elocution part of the name was dropped. The society continued as the Dunfermline Amateur Dramatic Society until the late 1940s. From then till now the society has been the Dunfermline Dramatic Society.
During WW2 we raised money for "Wings For Victory" to buy planes for the RAF. They also raised money for the Stalingrad Hospital Appeal.
Over the years the society has presented many firsts. In 1968 we presented "Barefoot in the Park" only one year after the Hollywood version with Robert Redford and Jane Fonda. Since then productions of such classics as Arsenic & Old Lace, Blithe Spirit, The Odd Couple, The Hound Of The Baskervilles, The Importance Of Being Earnest, An Inspector Calls, The Devil's Disciple, California Suite, Private Lives, The Lion In Winter, Macbeth and The Graduate.
The society presented the first performance in Carnegie Hall in 1937 and we continued to regularly present shows there until 2000. Since then we have been based in the Annexe Studio Theatre. In recent years we have brought productions to a variety of venues such as Abbot House, Dunfermline Abbey, Dunfermline City Chambers, the Episcopal Church South Queensferry and even a Scout Hall.
We're not sure what to do for the next 125 years. But we are sure we will think of something.